KidsTechEthics enables innovation in child-friendly technology through designed compliance.
Age-Appropriate Design Codes, the Digital Services Act and EU AI Act create confusion and can paralyze business.
Within the legal principles of these global laws, however, reside an inspirational design framework to drive business.
We can help you answer the following questions: 
How can our business operationalize AAD? 
What should we prioritize?
Who is qualified within our organization to lead these various committees?
How does this apply to our business?
Our game, product, or service is not designed for children; do we need to, and/ or how do we verify a user's age with certainty?
A key question in Age-Appropriate Design is how old is your targeted user?  Are they children, adults, or is it for all ages?
The second question is what risks exist, and how will your artificially intelligent, algorithmic, or autonomous system impact users?
Both questions must be documented and explained in your Data Protection Impact Assessment. (DPIA) 
Through this process, you may conclude your system is low risk, or that it carries with it an exemption, thereby making it acceptable to use self-declaration of age as your age-verification solution.  
For many businesses, however, that will not be sufficient.
KidsTechEthics addresses two problems with one process.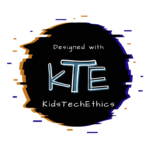 Our consultative approach combines the KidsTechEthics Data Protection Impact Assessment (DPIA) with a harmonized focus on global privacy and data protection laws. This approach simplifies compliance and provides you with a robust risk framework. To support you throughout the product's lifecycle, we offer a subscription service that ensures documentation and current updates.
While the DPIA may initially seem like a compliance exercise, it holds valuable insights that can uncover untapped opportunities. This is where our expertise shines.
Not only can we guide you in selecting the appropriate age-assurance solution for your business, but we also assist in exploring how your products, services, and online experiences can align with and embody the values of your organization.
For those aiming to lead users towards living their best lives, this approach becomes an effective business development tool. It allows you to unlock new avenues for delivering your mission while ensuring compliance and protecting the privacy of children and users.
Simplify, Magnify, and Amplify
We quickly and cost effectively help your team, client, or business understand what you need to do, and set priorities.
We use a modular design that simplifies strategy for startups and early-stage businesses, so as not to spend time or money on things without impact.
Larger enterprises, including those subjected to the Digital Services Act, would benefit from our independence and third-party audit frameworks.  We look to find the small that is overlooked, for this is where problems can magnify.
Age-Assurance
Content Moderation
AI Algorithm Audit
Child Data Oversight
Ethical & Algorithmic Risk
Our cross-disciplinary capabilities enable us to address and effectively tackle the most critical challenges faced by your business. Whether we start at the enterprise level or focus on AI-based algorithms, we provide comprehensive solutions.
Our expertise in this field was refined through the development of AI audit certification programs for various global children's codes. By adopting an engineering-oriented approach, we successfully translated legal principles into business language. This approach ensures effectiveness but also incorporates robust business strategy based upon best practices. This enables everyone to understand their role in achieving larger goals and exceeding targets.
Ultimately, it is your compliance and business strategy that contribute to creating safer online spaces and digital experiences for children. By partnering with KTE, you gain a valuable consultative resource on your team to strengthen relationships with key stakeholders.