Empowering Transformative Technologies with AI Governance – Welcome to KidsTechEthics –
Throughout history, the most impactful innovations prioritized people.
Tomorrow's Artificially Intelligent, Algorithmic, and Autonomous systems demand new skill sets. 
KidsTechEthics – is the just-in-time expertise required to enhance knowledge of global data protection, privacy, safety and fill in the wisdom gaps. Our holistic approach is designed with the intention to elevate ethical considerations and principled decision-making span your product lifecycle.
In a world where ethical and responsible technology is not a "nice to have" but paramount to business, we deliver comprehensive AI governance. KidsTechEthics stands as your trusted partner, bridging the gap between innovation and ethical responsibility, ensuring that your business is not just future-ready but ethically aligned for success.
The greatest value comes from knowing what to do with it and
how to make it work for your organization.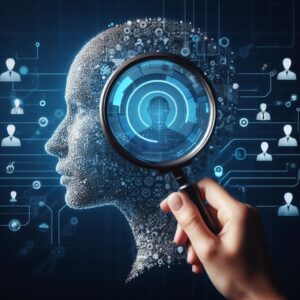 Three key aspects to our value proposition.
Prioritizing ethics through committees, codes, and public displays showcases alignment with your values and ensures proper governance and compliance, building trust with stakeholders.
We offer hands-on guidance through CLE | MCLE, training, education, and strategic partnerships, translating legal principles into actionable business strategies.
We cover the entire ethical journey, from pre-development through deployment and decommissioning. Starting with your Code of Ethics, we seamlessly align technology with your principles during design, ensuring it positively impacts stakeholders while staying true to your ethical values.